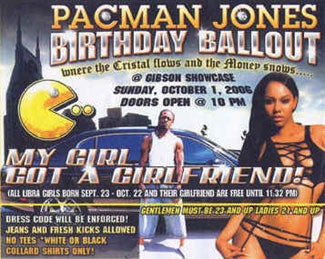 It's a morning of apologies around the world of the NFL. First off, our main man Pac Man Jones took out a full page ad in The Tennessean saying, you know, sorry about that whole suspension thing.
"In the past few weeks, I have learned a lifetime of lessons ... The first step in meeting these goals is for me to stop making the poor choices that have put me in this position."
Wait, does this mean no more birthday parties. Along those lines, to a lesser extent, Mario Williams has "apologized" for that whole car racing incident that we told you about earlier this week. Though we, frankly, don't believe his explanation.