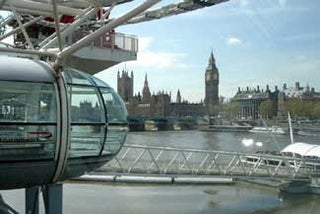 S
So let's say you're a season ticket holder for the Miami Dolphins. One of your eight games this year is the October 28 game against the New York Giants in London. You think it's unlikely you'll be able to make the trip to London, but that's OK: With StubHub, you can sell that puppy and probably pay for a couple of other games. (The Euro, it is strong.)
Well, the NFL is onto your sick and twisted game: You have to pick up your tickets the week of the game.
"We don't want fans re-selling these tickets," NFL spokesman Brian McCarthy said. "We had to create a system that would accommodate Dolphins season-ticket holders and U.K. and European fans. Without that there's the potential for fans to have to pay extraordinary prices for these tickets from people in South Florida, who may be selling them."
So yeah, you better book your plane tickets fast.
The NFL Would Like To Say Something To Dolphins Season Ticket Holders [Lt. Winslow]