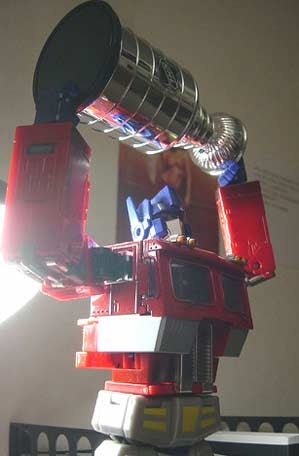 The NHL Closer is written by Greg Wyshynski, of FanHouse and The Fourth Period. He is also the author of Glow Pucks And 10-Cent Beer.
With just two games last night, we couldn't help but turn our attention to the Stanley Cup Playoffs and, specifically, which hockey folks are worthy enough to take home the chalice this season. It takes someone with character, valor and merit to earn the right to hoist the Cup. Someone like Optimus Prime, had he chosen a different career path.
Someone like Jeremy Roenick, who has been through the battles and backed up his occasional flights of ego. Owen Nolan or Trevor Linden? Absolutely Cup-worthy. But there are other, slightly more douchey NHLers that cannot under any circumstances skate the Cup this season. And here they are...