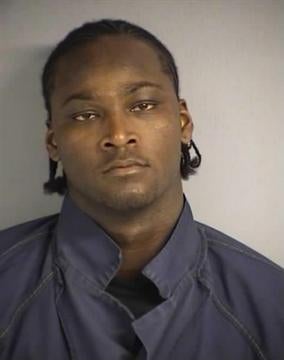 Joe Dumars has done great things in Detroit. He drafted Tayshaun Prince and Rodney Stuckey. He traded for Ben Wallace, Richard Hamilton and Rasheed Wallace. And he signed Chauncey Billups and Antonio McDyess. Basically, he assembled the core for a perennial championship contender...and they've delivered five trips to the Eastern Conference Finals, two trips to the NBA Finals and a championship. That's pretty good no matter what your measure for success is.But not everything Dumars touches turns to gold. Don't forget that he drafted Darko Milicic instead of Carmelo Anthony, Chris Bosh, Dwyane Wade, David West, Chris Kaman, and Josh Howard. He also signed a one-legged Chris Webber, and we all know how
that
ended. His latest move:
He signed Kwame Brown
. Yes,
the infamous Kwame Brown
. The question is: Why? On the surface, it seems ridiculous, especially for someone as universally acclaimed for his GM skills as Dumars is. After all,
Brown is widely considered one of the biggest busts in NBA draft history
. Really, though, signing Brown is a no-lose proposition for Dumars. (Well, unless Kwame starts
attacking people with birthday cakes again
.) First of all, in case you haven't noticed,
most of the big and little name free agents have already been signed
. And although it seems like he's been around (and underachieving) forever, Brown is only 26 years old. He's also seven feet tall, 270 pounds and pretty athletic (even if he does have
hands of stone
). As Hubie Brown likes to point out, you can't teach size. Additionally, while the Pistons are indeed over the $59 million salary cap,
they're under the luxury cap of $70 million
. Which means they still had a little money to spend on Brown...and a little money is all they're spending: The two-year deal is worth $4 million per. What's more, Brown can opt out of the second year of the contract, so Dumars might be hoping for a little
Contract Year Phenomenon
. In other words, that Brown - perhaps sensing this may be his last chance to score a big-time contract - will play his absolute ass off this season (and maybe next season as well) to prove his worth to other suitors. The bottom line is, Dumars wanted a backup big man on the cheap, and that's what he got. Brown, for all his faults, has
career averages
of 7.5 PPG and 5.7 RPG...which is about what you want from your backup center. If Brown finally bursts out of his shell and submits a career-defining performance this season - however unlikely - Dumars will look like a genius. And if he doesn't, well, he loses out on a rather small investment out of which little was expected in the first place.