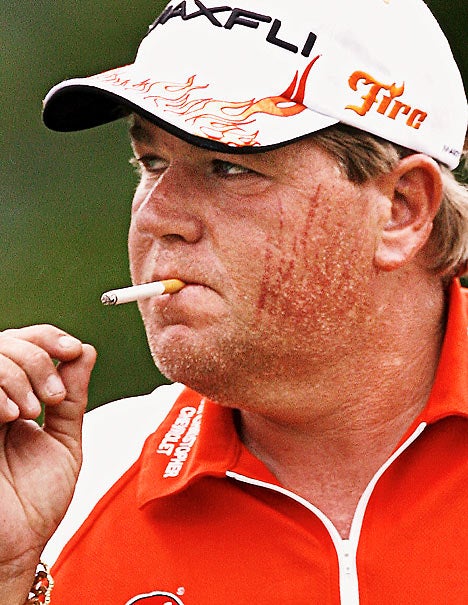 We all have those stories about the first time we got drunk. Most of the time they're amusing and revelatory, told with a big fish-style exaggeration that gets exponentially larger throughout the years. Or, if you're an alcoholic, probably less. The first time I got smashed it was the night before the PSATs back in 1991. I was 15. I left after school to go over my friend Kevin's house with an SAT study guide, four pencils, and a scientific calculator. I came home at about 9 p.m. that night with a fork, a copy of Good Housekeeping, and throwing up on my mother's shoe. (PSAT score: 740.) That's a good first-time-I-got-drunk-story, but John Cloud, of Time magazine, has an epic one :
I was 14 the first time I got falling-down drunk. I was attending summer golf camp at the University of Arkansas. It was 1985, and a preternaturally talented young golfer named John Daly was my camp counselor. This was six years before Daly won the PGA Championship as a rookie. He would also become famous for his drinking, but in 1985 he was still just a big kid, five years older than I was but not especially more mature. One night he acquired a bottle of Canadian whiskey, and somehow we persuaded three girls from the tennis camp to join us in his dorm room. Not bothering with glassware, we passed the bottle around until it was empty. I remember eating some watermelon Daly had bought. The evening ended when I regurgitated the whiskey and melon onto one of the girls. Daly and another player on the Razorback golf team deposited me into the well of a shower, where I fell into a dead sleep.
You win, John Cloud. You win.
Should You Drink With Your Kids?
[Time]