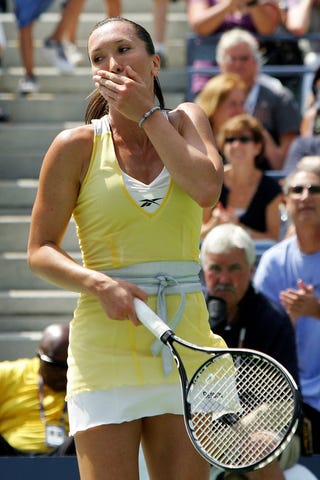 What to watch while Sussman's 8-Bit nightmares become a reality...
•
In progress —
Sport: US Open Third and Fourth Round Coverage [CBS] - Sure is windy there today. •
1:30 —
Sport: Beach Volleyball - AVP Crocs Tour Women's Championship [NBC] - May-Treanor and Walsh versus Non-Brazilians. •
1:30 —
Sport: White Sox at Red Sox [TBS] - Historic clubs. Playoff implications. Harold Reynolds. What's not to love? •
3:30 —
Sport: Kentucky at Louisville [ESPN] - The Governor's Cup is on the line. Steve Beshear sadly sips his bourbon from a bowl.