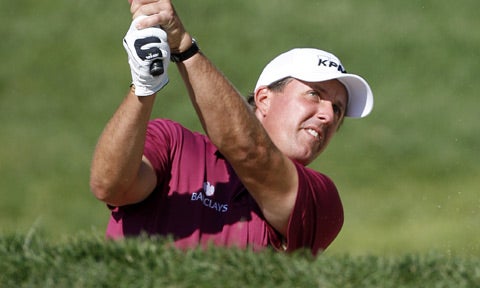 So Ryder Cup officials were sitting around one day wondering, "Hey, how can we get people to work for us at our tournament, and have them pay us to do it?" Amazingly, they figured out a way. Cash-strapped golf fanatics who want to circumvent normal ticket prices — which can run around $1,000 — can pay a $250 entry fee for the privilege of 'volunteering' at the event . Sounds like a Nigerian bank scam, but isn't. Organizers for the Ryder Cup only have 100 paid employees working at an event that will eventually draw 40,000 to the course. So they have to fill the ranks somehow.
As a marshal on Hole 14, Sprauer will help quiet the crowds, help in the crosswalks, pick up trash and find errant shots. For 16 hours of work, he'll get daily access to the event with the privileges of an upgraded ticket worth $555. "It's a great deal," said Sprauer, 64, who worked at the Middletown Post Office for almost 30 years.
The sixteen hours of work will be spread over the three-day event, giving volunteers time to also check out some of the tournament as spectators. The positions have proven so popular that 1,000 applicants were turned away. Right now, many of you golfers who are sitting at your desks would give anything to be there. So would I, my friends, so would I.
Thousands pay to volunteer for Ryder Cup
[Louisville Courier-Journal]
Want to Volunteer, okay, that will be $220
[Dogs That Chase Cars]