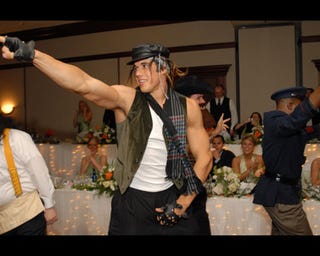 There is nothing official-official yet, but the rumors of Derek Anderson's demise seem to be gaining momentum. Anderson has been shaky since the beginning of the season and no longer showing
the equine-like testicular fortitude
that made him so immensely successful last year. Cleveland Browns' coach Romeo Crennel won't say he's benching Anderson for this week's Ohio battle with the Bengals, but did say Quinn will
get "more reps in practice"
this week. Quinn is entering his second season as an NFL quarterback and his coming out party was sidetracked last season after Anderson inexplicably emerged as a Pro Bowl quarterback. The
Cleveland Plain Dealer
's Terry Pluto
suggests
Anderson may be suffering a "crisis of confidence" which is not something any team that starts 0-3 is willing to work through.
Crennel indicates Quinn will get a few more reps in practice
[ESPN]
QB Quandary: What's Wrong With Anderson?
[Cleveland Plain Dealer]