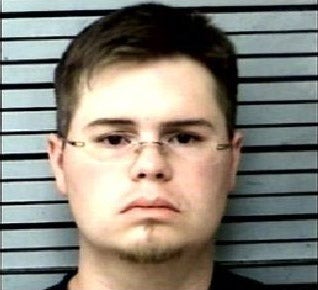 Just what's the point of having a concealed weapons permit if you can't pull your handgun on your child's soccer coach in a dispute over playing time? That's what 25-year-old Tye Burke of Lubbock, Texas is wondering today following the Saturday incident. Well, actually it was the female coach's husband on which Burke pulled the gun, pointing it at the man's head until being tackled by an off-duty prison guard. You go, Texas. From
NewsChannel 11 in Lubbock
:
Investigators tell NewsChannel 11 that Burke got into a fight with the female coach of his child's soccer team. The soccer association tells us the children playing at the time were between seven and eight years old. Apparently, the coach's husband tried to stop Burke from yelling at his wife, and that's when the two men got into an argument in the stands. The police report states that the victim pushed Burke, and then Burke pulled a handgun and pointed it at the victim's head. Police say an off-duty prison guard tackled Burke, and got the gun away from him.
Us Unprofessional Foul pointed out, Burke was possibly inspired by Melanie Hain, the Lebanon, Pa., woman
who had her handgun permit returned on appeal
after wearing her
unconcealed Glock 26 to a youth soccer game
. Why parents are showing up at children's soccer games heavily armed is unknown; apparently something's up.
Man Pulls Gun At Game, Now Charged With Assault
[NewsChannel 11]
Attention: The Touchline Is A Drug-Free Zone. Guns Are Acceptable
[Unprofessional Foul]