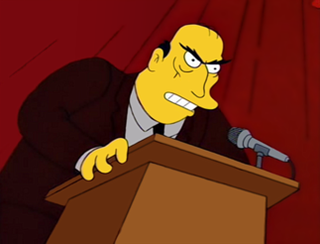 S
All right, you listen up, you little freaks. The fun stops here: you're going to shut your stinking traps and behave, dammit! This is one substitute you're not going to SCREW WITH! That's right, I'm your guest editor today. Send your tips to me
here,
or to tips@deadspin.com. And while I'm here, in theory, to
whore this book like a Cambodian child slave,
I'm really here to do what Deadspin is always supposed to do: namely, subvert the living shit out of the sporting world at every conceivable turn. Why, it's gonna be just like AL TV! You remember AL TV, don't you? Of course you do. No one interviews fired Motley Crue frontmen like Al did! So sit back and relax. There'll be dick jokes, and jamboroos, and breasts, and all the things that make Deadspin so much good clean fun. Oh, and Philly love. Lots of Philly love. Because this is your day of glory, you beautiful, obnoxious bastards.