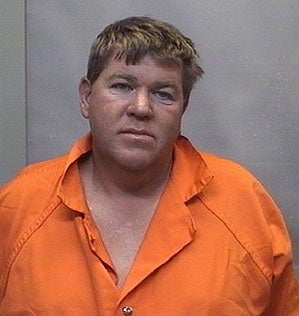 Last week, John Daly denied initial reports that he had drank himself into a catatonic state at a local Hooters in North Carolina, using the excuse that "he sleeps with his eyes open" and a worried bus driver merely overreacted. After his time in the drunk tank, Daly spoke with
Golf.com
about the incident, but seemed a little more concerned about the negative publicity Hooters would receive than his own well-being. The reason, as
Darren Rovell points out today
, is that Daly does have a lucrative endorsement contract with the wing-and-knocker franchise. But is he really in jeopardy of getting de-Hooter'd. Rovell says no:
On the surface, you'd think that Hooters has to drop Daly. All signs pointed to him getting "overserved" at one of their establishments. But it's not that easy. For one, Hooters knows exactly who John Daly is. He's the every man. That's why they signed him. He's a very risky proposition. That's why despite mistake after mistake they are still with him....Then, there's the authenticity argument. Anyone who reads this blog knows that I have a thing for athlete endorsement fraud—when athletes get paid to endorse one product or service but are caught using the competitor. That part of me that loves that this happened at a Hooters. If the guy is going to have some drinks and perhaps have some wings, he's doing it at the place that sponsors him. It would have been pretty easy for Daly to do this exact same thing at a Buffalo Wild Wings.
Don't you we could all go through life cloaked in authenticity? Even though Hooters hasn't commented yet, plenty of CNBC's readers think keeping Daly on as an endorser of their brand is not at all bad for business. A overwhelming 84% of readers polled said that Hooters shouldn't dump the big hitter. (
ED: Corrected. Who's not Nate Silver?
) But if he does get the boot, the world should brace itself for the bender to end all benders.
Will They Drop Daly for Being Drunk?
[CNBC]