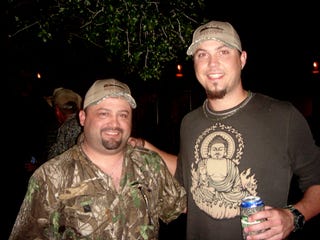 Josh Beckett, putative Red Sox ace, believes the best charity comes at the end of a shotgun. Therefore,
he has gathered all his rowdy friends
(including fellow hurler Jon Lester-Who-Once-Had-Cancer, comedian Bill Engvall, and singer Troy Gentry) to his ranch this weekend, where they will hold the first annual
Rusty Baker and Josh Beckett Hunt for Charity
with all food earmarked for food banks and all money raised from the charity tourney headed to other charities. You're lucky this is Tuffy-Who-Only-Writes-in-the-Same-Person-as-Leitch, or else we'd subject you to a 3,000-word fever dream about the
Rick Ankiel Fishing for Charity
extravaganza we once dreamed we were on.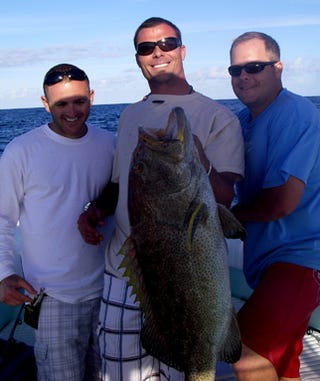 (We, on the other hand, never get tired of that pic. That's the guy Cubs fans are supposed to hate?)
Break Out the Deer Sausage!
[Out in Center Field]