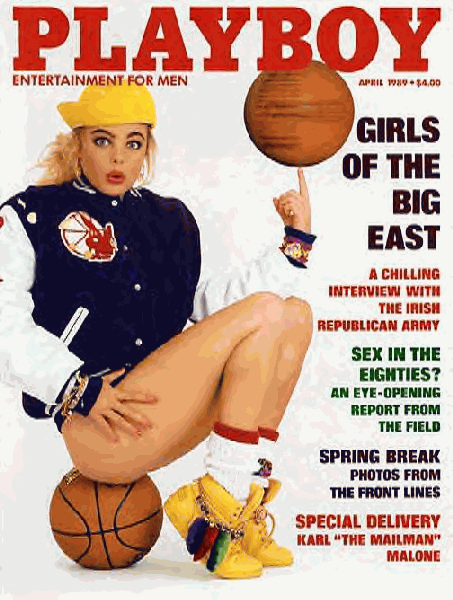 The first line of Playboy's advertisement immediately caught my eye: Do you think you have what it takes to be the next Rick Reilly? Oh, do go on! America's favorite ensconced-in-plastic magazine wants your help again, and they ain't looking for commenters this time. Playboy U is looking for a student college basketball writer to cover the Final Four . Could it be you? (Sorry, no scantily clad models. Just a trip to Detroit).
If you write about sports for your college paper and think you have what it takes, submit examples of your best work to PlayboyU.com. If we select you as the best student sportswriter in the country, you'll get a plum assignment: a trip to the Final Four in Detroit and the opportunity to cover the weekend tournament for Playboy U. It's one writing assignment you won't get from your college professor.
Privileged access above and beyond that of my peers, with little or no expectation of results? Wow, I really will be like Rick Reilly!
Playboy Looking For The Next Great Sportswriter
[USA Today]
Playboy's College Sportswriter Contest
[Playboy]