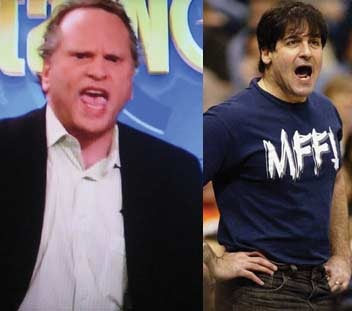 It's the battle of people who have yelled at me in public. Woo-hoo! It's just like hanging out with my dad when I was a teenager. Why wasn't my dad nominated?
You're going to have today and the weekend to vote on this one, so make it count. The Final Four will begin a week from Monday.
A look at the bracket to this point. (Thanks, Tick Crotch Jim Cooke.)
It's No. 1 seed Buzz Bissinger vs. No. 8 Mark Cuban. A look at the nominees' 2008 resumes:
No. 1 Buzz Bissinger
Opined.
Loudly.
Discussed.
Made up.
Entered the Hall of Fame.