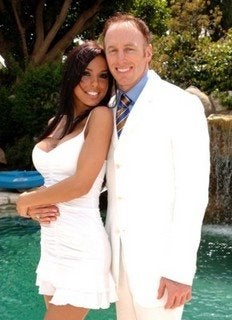 The latest on Jeff Garcia, Frank Gore, and all of today's other news and notes in the NFL.
• Tampa Bay has a huge divisional game this afternoon against Atlanta, but they'll be without Jeff Garcia thanks to a bum calf. Brian Griese will get the start for the Bucs who need a win to hold off the 8-5 Falcons. Luke McCown was being considered for the starting role before it was decided that Griese is the significantly less crappy option.
• Frank Gore is out today (oh fuck, I think I have him in my lineup) so DeShaun Foster will get the bulk of the carries for San Francisco.
• Daunte Culpepper is officially out for the Lions, but if you were counting on him for your fantasy team then you probably didn't have much of a chance to begin with. Dan Orlovsky will be the one heaving the ball in the general direction of Calvin Johnson.
• Ced Benson is slotted to start today in Cincinnati against a tough Redskins defense (minus standout rookie Chris Horton), but you should see what he could be doing if he were still in Chicago! Dumbfuck.
• The Tennessee defensive line will be shorthanded because Kyle Vanden Bosch will be out once again this week. The good news is that LenDale White is expected to play in all of his puffy glory.
• Vernon Gholston has been deactivated presumably because he's amassed a staggering 4 solo tackles thus far this season. Seriously, he's been fucking useless. Blame Larry David.