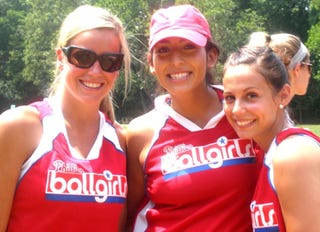 After a grueling tryout process, which included a written test, the Phillies have whittled down more than a thousand applicants to select their 2009 ball girls. Oh happy day!
Yes, a written test. That wasn't the most intriguing aspect of the selection process, however.
Out of more than 1,600 applicants — including one gentleman in his 70s — only nine survived all three cutdowns in a lengthy selection process.
Well, at least Pat Summitt didn't show up.