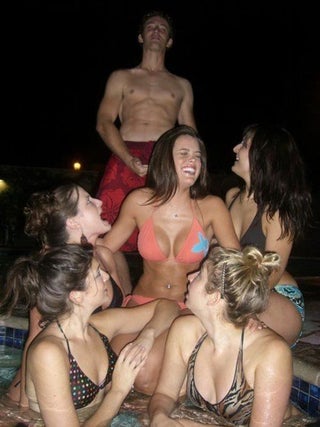 S
Got an image you'd like to see in here first thing in the morning? Send it to tips@deadspin.com. Subject: Morning crap.(NSFW)
A USC student sent this to us and wanted it added to the official Deadspin record, so here you go.
Deadspin: Not sure how often this pic has been passed around, but first time I've seen it. Some jagoff soiling an otherwise tremendous picture of our beloved Song Girls straight chillaxin.
Yeah ... move along out of the shot there, Larry.
Update: The girl in the middle is Lindsey, and Busted Coverage was on the scene way before this photo was sent to us.