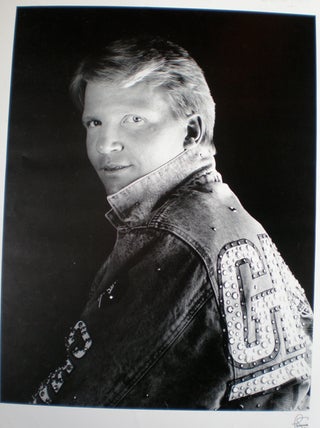 S
Got an image you'd like to see in here first thing in the morning? Send it to tips@deadspin.com. Subject: Morning crap
From an email:
"cleaning out my old bedroom to prep for my parents moving and i found this huge poster of Phil Simms wearing a bedazzled denim jacket. so i took a picture of it, then used it to line the crate im putting my records in. as useful today as it was in 86."
Blinding...but so cool.
Good morning. It's Wednesday. Hump yourself.