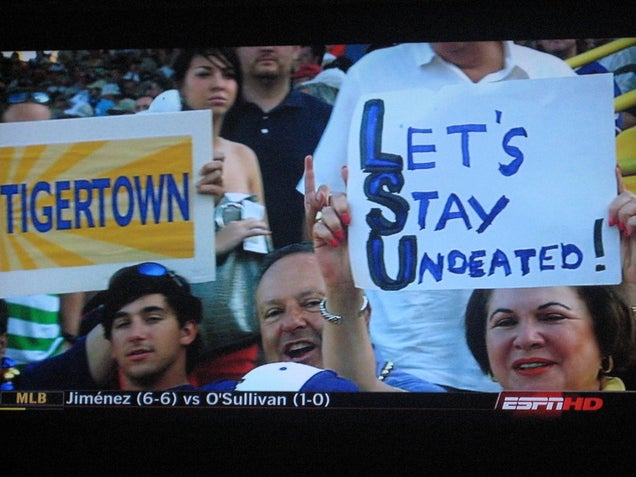 S
Got an image you'd like to see in here first thing in the morning? Send it to tips@deadspin.com. Subject: Morning crap
Sadly, the Tigers did not remain "undeated," as they fell to those pesky Longhorns 5-1 last night behind freshman pitcher Taylor Jungmann's 9-inning tossing clinic. Game 3 is tonight at 7:30 to determine which team will be crowned the kings of Omaha, Nebraska.
Regardless of what team wins, I think this guy should be invited to any post-game celebration.: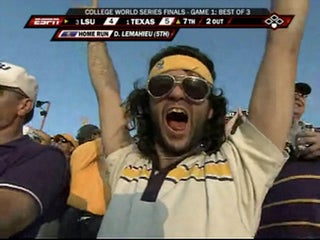 S
****
Good morning. It's Wednesday, which means there will be free bagels at Gawker HQ today. Hobo humpin'.