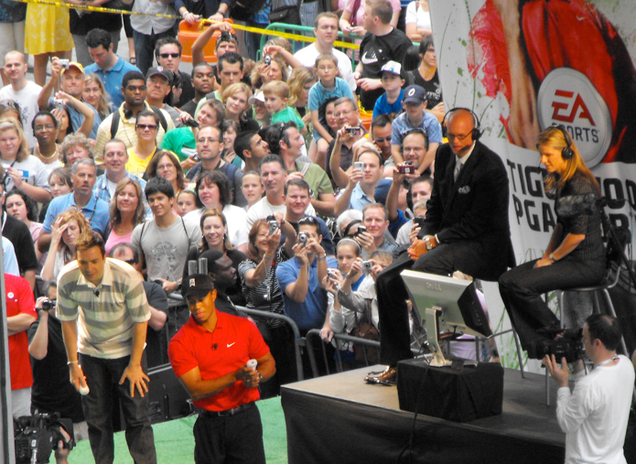 S
Got an image you'd like to see in here first thing in the morning? Send it to tips@deadspin.com. Subject: Morning crap
Yesterday morning, Jimmy Fallon went head-to-head with Tiger Woods in Times Square to promote EA's Tiger Woods PGA Tour 10 and, amazingly, Bag Of Hair finished three under to defeat Eldrick at his own game. SVP's almost too big for the stage and I have no idea why Kid Rock is there wearing a blouse.
PHOTO H/T: R. Pederson
*******
Good morning. It's Friday. Vamanos.