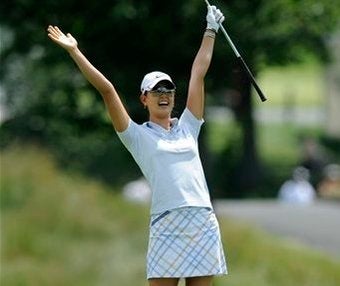 The next time I'm hacking away on my local muni, I'm going to pretend like I'm snowboarding, because that's what Italian golfer Giulia Sergas does. Imaginary frostbite nipping at my windwhipped nose, I'll fit right in with the LPGA.
In most worlds — let alone sports leagues — such creative visualization is known simply as delusion. In the LPGA, it's "holistic," and it's the latest craze!
It shouldn't be a surprise to learn of such, um, quirkiness from the sport that, in the last year alone, tried to Americanize its playing field and strongly encouraged in-round tweeting. I wonder if their under-the-breath mutterings or across-the-fairway ballads have to be in English, too.