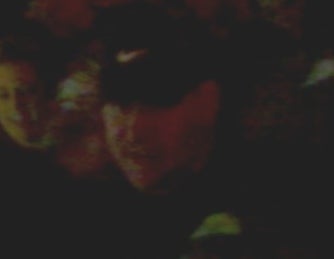 On Thursday, Justin, a senior at GCSU, snapped a photo of Ben Roethlisberger with a young woman. As with a lot of things that night, that photo's now the subject of innuendo and insinuation, some of it, Justin says, misguided.
Milledgeville is a small college town in central Georgia where about one in four people are undergraduates. Like most of this country's scholars, the kids at GCSU spend a lot of their free time getting shitfaced. "Thursday night's the night to go out and party, so Thursday night's normally pretty busy downtown," Justin says. And when Justin heard Ben Roethlisberger was partying in "Millyvegas," the strip of bars near campus, his first thought was, "No way, I got to go see him," he says.
Justin got to The Brick at "about midnight" and saw Roethlisberger and teammate Willie Colon accompanied by two large men that he described as "kind of like bouncers." Roethlisberger's "bouncers" apparently had their work cut out for them. Justin says a large crowd had gathered around the quarterback, who gamely posed for pictures and bought drinks for his fans. Seeing the star quarterback caught up in this mix of co-eds and free-flowing liquor suggested to Justin that "it probably wasn't a good idea for him to come to a college town on a Thursday night."
Witnesses have offered varying descriptions of Roethlisberger's night out in Millyvegas. On Sunday, we found a few local bartenders who said people were "all over" Roethlisberger and that he was being "molested" by female bargoers. Other accounts allege that Roethlisberger was aggressive with women in his group.