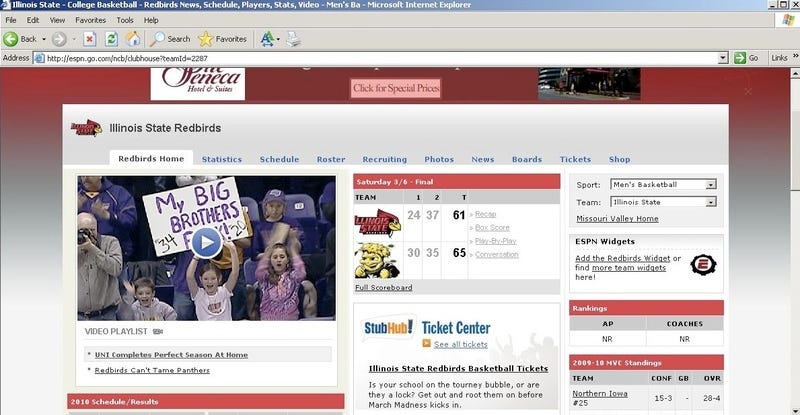 We get a massive amount of tips in our inbox each week. Some are pretty interesting, but don't get published for one reason or another.
It's usually because they're just so absurd or really lack even the most tenuous of news angles to give them the go-ahead. Other times it's because they're just absolute horseshit. But every Saturday until we get sick of running them, we'll present to you some of these not-so-shiny gems. All items should be treated as [Sic'd]. Enjoy...

SI.com, However, Does Not Fear The FCC
As a KU fan, I'd have to say, "yes, yes they do." — Patrick W.
Irrational Anger, Part I
If you haven't noticed yet you bunch of dumb asses, the ducks Masoli is now a felon. Or soon to be. And you really think I'll keep following this site when you keep putting the kind of shit out there that you think is actually news? Maybe to you idiots who have never seen the pacific ocean but I'm getting tired of your crap. Lenny without a shirt on? I'm puking. And you asshole motherfuckers suck
Misdirected Anger, Part I
My My My the Worlds leader in "in yer face " attitude that permeates Pro Sports these days that has led to the horrific problems we have in minor sports and lack of respect for teachers and authority figures. Sir you are a sore loser just like most Americans , how dare you compare me and my people to Nazis . Your country killed over 4000 of its own citizens on TV in front of the whole world just to gain a foothold on the resources in the Middle east . Shame on you , please ( see that I am still polite even though you are an asshole ) dont ever darken our border again . My name is below cause I am Canadian and I am proud of what me and my countrymen stand for .