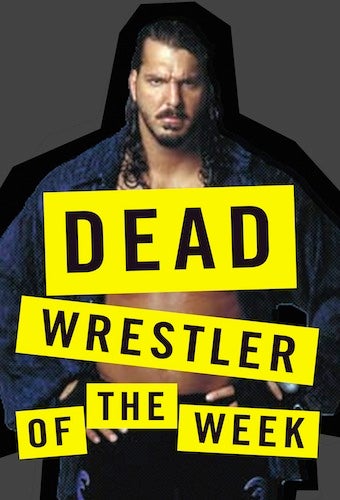 Every week, the Masked Man, Deadspin's pro wrestling correspondent, honors the sport's fallen and examines their legacies — famous and obscure alike. Today: Chris Kanyon, who was found dead Friday in his Queens, New York, apartment after an apparent suicide.
Chris Kanyon was the prototypical performer of his era in all the wrong ways. He was a midcarder with constantly mutating gimmicks and schizophrenic allegiances, simultaneously afforded television time by the bloat of late '90s wrestling television and yet perceived as criminally underused by the "smarts" of the wrestling message boards — an upwardly mobile jobber with nowhere to go.
One can hardly get past the headline of any of the multitude of Chris Kanyon obits in recent days without being confronted with Kanyon's "idiosyncrasy" — which is to say, his apparent homosexuality. The irony of this is that Kanyon was never a particularly eccentric on-screen personality. That his personal life belied his public persona — and defied the strictures of the two-dimensional character wrestling had created for him — seems to have eventually spelled his end, both in career and, sadly, in life. The wrestling world has always had a hard time handling idiosyncrasy in three dimensions.