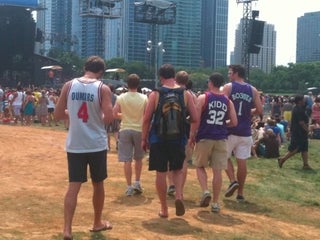 S
Welcome to the second edition of the Hoopsters of Lollapalooza 2010. There's been some debate over whether of not some of the entrants are real "hipsters" or merely "bros." Why though? This is a forum for ridicule, not ontological precision. Onto the pictures! Part One | Part Two | Part Three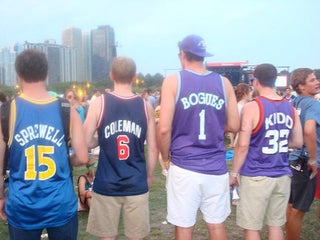 S
Ah, the Derrick Coleman Team USA that forces you to remember that Derrick Coleman was once considered good.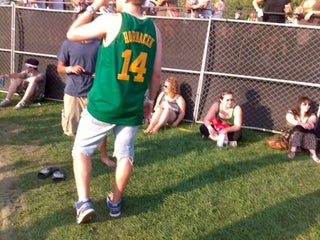 S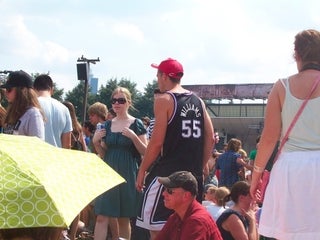 S
Fun game: Do I Think The Person In The Jason Williams Jersey Is Dumber Than Jason Williams? Yes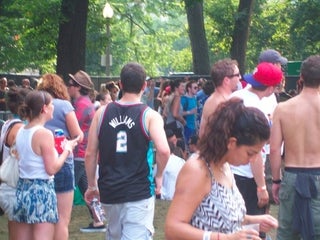 S
DITTPITJWJIDTJW? Most assuredly.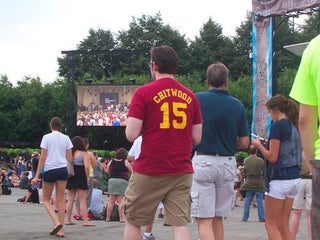 S
What is this meta commentary? Get outta here.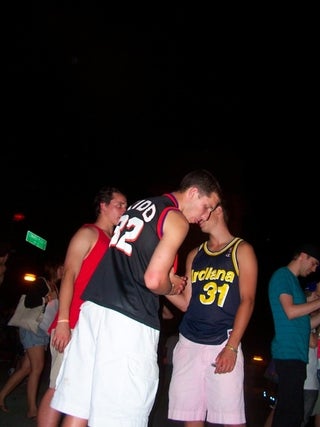 S
As much as I like these Suns jerseys, I cannot condone anything related to Reggie Miller.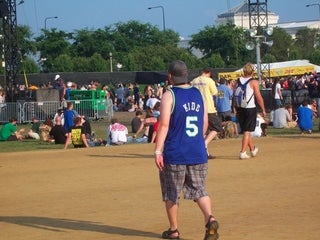 S
Like the real Jason Kidd, this man is on his way to punch a guy named Jimmy over a lady named Toni.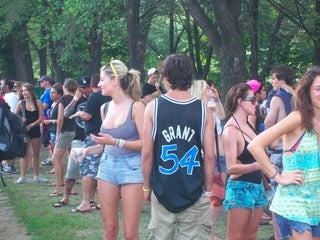 S
Just off camera: A Bullets "Grant 44" talks to a less attractive girl.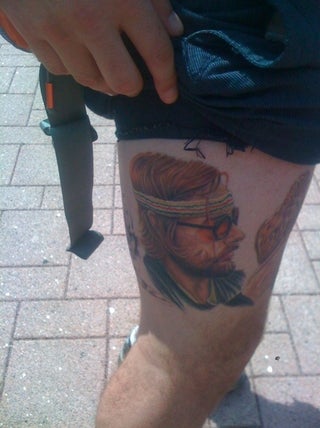 S
A brief aside for The Baumer. But: As Tumblr-y as this is—and this is pretty fucking Tumblr-y—there is a place for these already.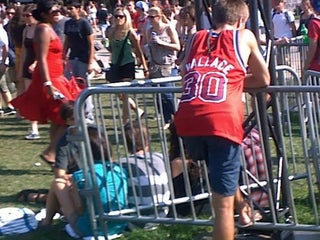 S
Really, what is there to say about a Rasheed Wallace Bullets jersey? Remember the mustache he had back in those days?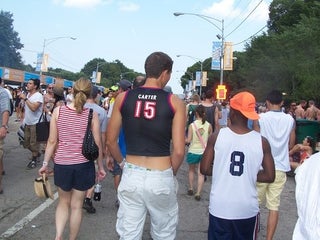 S
Child Size Alert!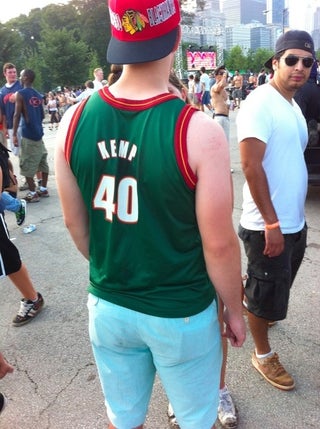 S
/Child Size Alert Siren!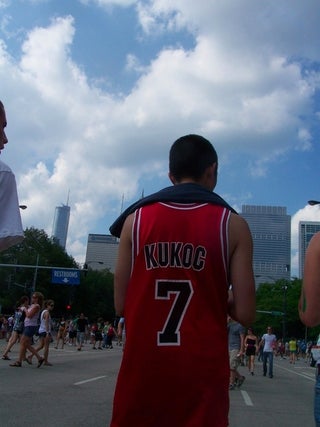 S
Kukoc must be Croatian for "Lame Fucking Trend'"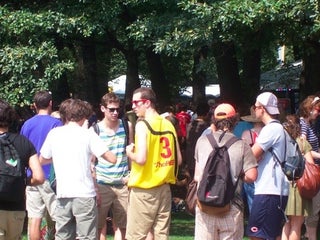 S
What the hell is going on here?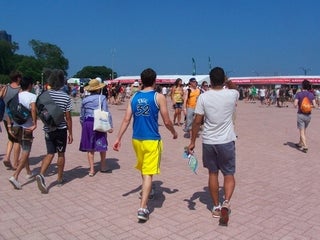 S
Seriously, you are wearing a child's size article of clothing.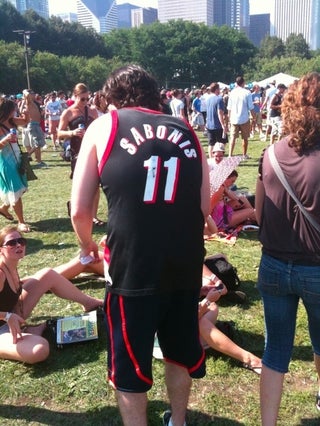 S
Was your Kevin Duckworth at the cleaner?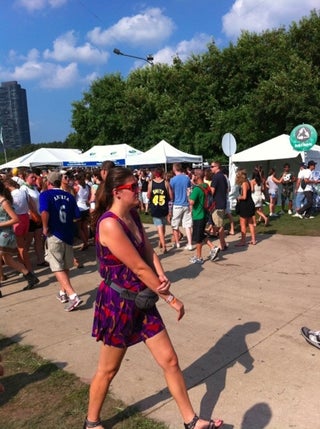 S
Jorts, a bandana, and the Dunking Dutchman, together at last.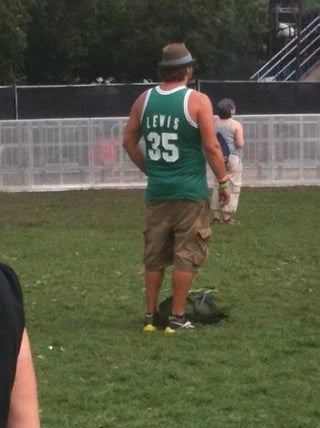 S
Too soon?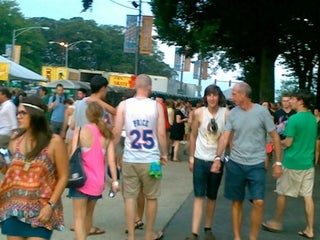 S
A commenter said yesterday he didn't want Mark Price to be brought into this. Well, sorry.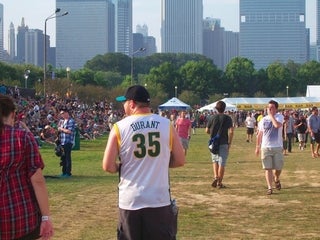 S
This would have been a really funny jersey to wear at Sasquatch. Or a Seahawks game.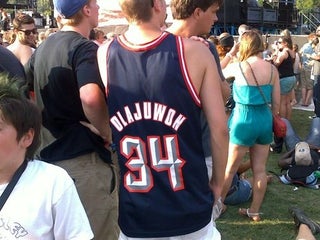 S
Remember when the Rockets won their second championship and participated in some bullshit Champions League-type tournament? They played some team from Perth, Australia. I have no idea why, but these jerseys remind me of watching that game on TNT. Back to the topic at hand: fuck this guy.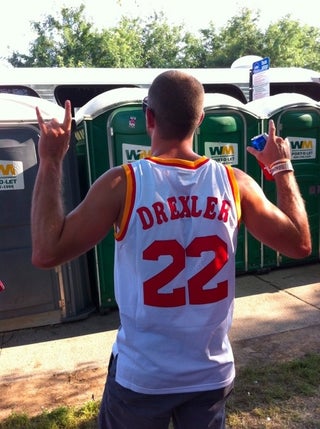 S
This reminds me of Drexler requesting a trade and finally becoming the second fiddle he always wanted to be. And the Blazers taking Sam Bowie instead of Jordan. Basically, I'm glad Clyde Drexler exists.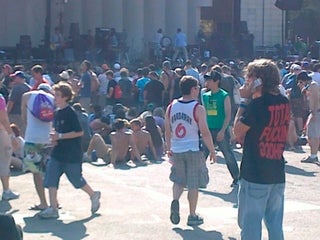 S
Something about being a puppet?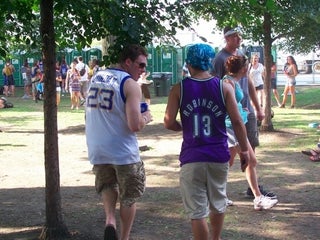 S
A Red Dog Beer bandana would've really clinched this one.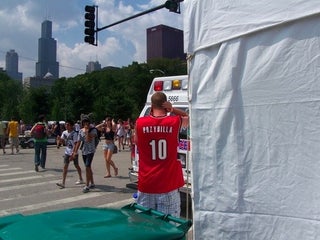 S
Oh, go to hell.