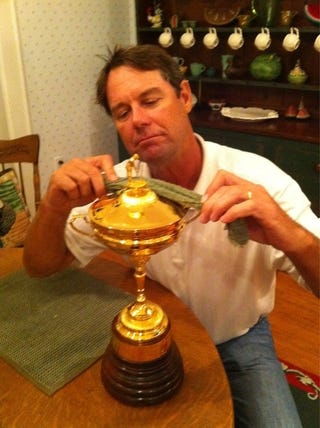 We're a month off from the Ryder Cup, but the reigning champion captain just told the Euros what's what with the photo equivalent of "scoreboard."
Last night, likely European team member Ian Pouter was with countryman and likely teammate Justin Rose. He Tweeted an invitation for questions:


A few minutes later, Paul Azinger, captain of the 2008 team that brought the Cup back to the States, responded.

Europe status: told.
Former Captain Azinger Gives Euros A Lil Bulletin Board Material [Waggle Room]