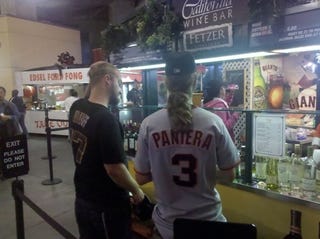 Because no one reads the newspaper, and SportsCenter's anchors are too perky for this early in the morning, Deadspin combs the best of the broadsheets and internets to bring you everything you need to know to start your day.
•In a move that comes four years too late, the Cardinals are reportedly shopping Matt Leinart. Maybe they should trade him to Dancing With The Stars for Kurt Warner.
•Ryan Howard's cup fell out of his pants last night. As I can attest, there wasn't much room for it.