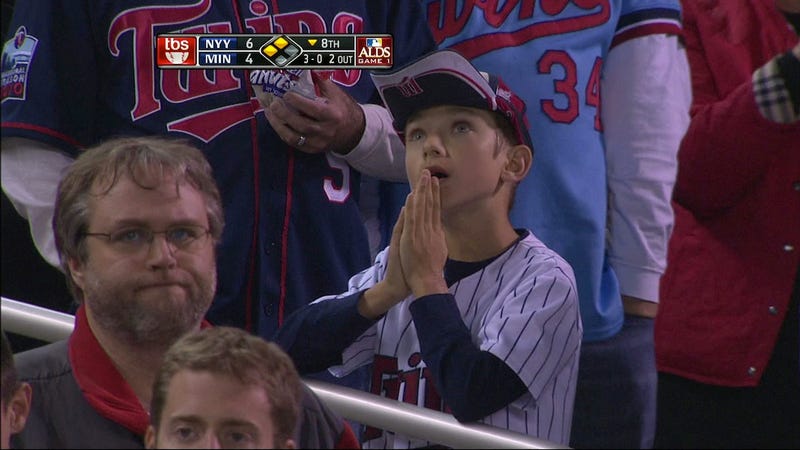 Because no one reads the newspaper, and SportsCenter's anchors are too perky for this early in the morning, Deadspin combs the best of the broadsheets and internets to bring you everything you need to know to start your day.
•A couple days ago, Jay Feely Tweeted this: "As good as Roy Halladay has pitched this yr for Phillies, it's almost impossible for him to pitch as well as Cliff Lee in playoffs last yr". That's funny, I recall Cliff Lee giving up at least one hit last year.
•Not that Lee was too shabby, shutting down the Rays. I blame DJ Kitty.
•The Twins lost their tenth consecutive playoff game to the Yankees, with Francisco Liriano being slightly shakier than CC Sabathia. Sabathia's uniform was a tribute to the old Metrodome baggie in right field.
•Clinton Portis is out 4-to-6 weeks with a groin separation. I guess that's only 52 packages now.