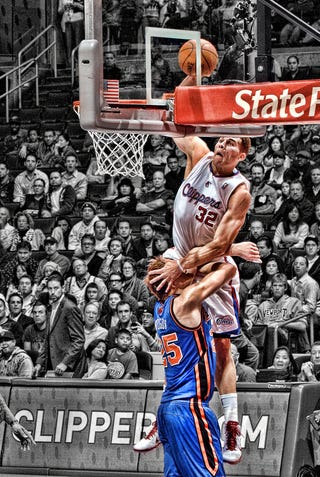 Because no one reads the newspaper, and SportsCenter's anchors are too perky for this early in the morning, Deadspin combs the best of the broadsheets and internets to bring you everything you need to know to start your day.
•Duke looks exceedingly Dukie in the early going, grabbing the lead from No. 4 Kansas State and never looking back. It was the 800th win for Mike Krzyzewski at Duke, making him only the fifth coach to reach that total at one school. Looks like we'll have to wait a while for Devils' Advocate to provide any schadenfreude.
•Number 2 Michigan State didn't fare as well, falling to UConn in Maui. It might've been a different game if anyone on either team had been able to make a free throw in the closing minutes, but that's what happens when you send college kids to Maui, according to John Salley.