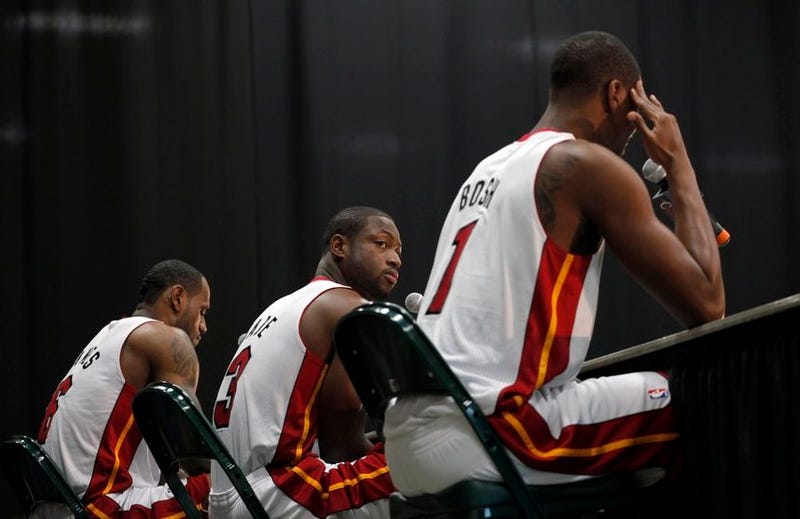 FreeDarko's Bethlehem Shoals, a regular contributor to NBA FanHouse and co-author of The Undisputed Guide to Pro Basketball History (visit the FreeDarko store, too!), is keeping a game-by-game diary of the Heat's season — the one you're pretending not to care about.
Result: Heat 89, Hawks 77
Record: 13-8
Everything is fantastic, thank you very much. On Nov. 27, the Heat lost to Dallas; The Bump was seared into our collective memory; and a players-only meeting signaled real crisis. Two days later, Miami beat Washington. Then Detroit. Then Cleveland. Last night, it was Atlanta. The Bucks tonight? Please. This team is rolling, and only the Jazz on Wednesday present an immediate obstacle.