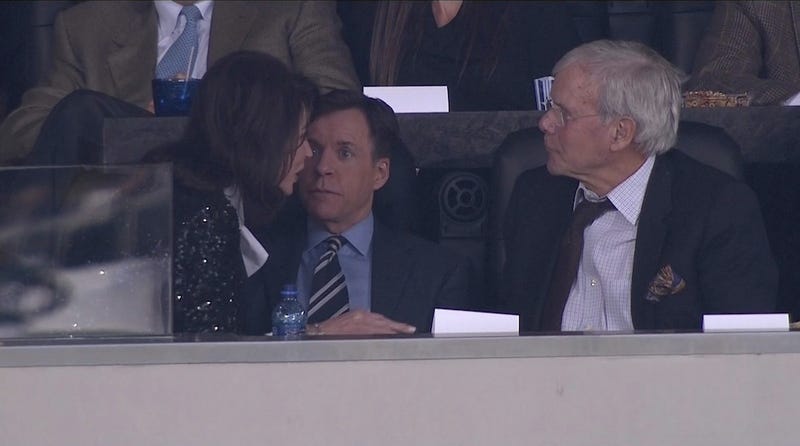 Because no one reads the newspaper, and SportsCenter's anchors are too perky for this early in the morning, Deadspin combs the best of the broadsheets and internets to bring you everything you need to know to start your day.
• Everyone's getting the vapors over this little moment between Tashard Choice and Michael Vick after last night's Eagles-Cowboys game, which at least has temporarily distracted everyone from getting the vapors over DeSean Jackson's terrible immodesty.
• The Star Tribune has some great photos of the Metrodome's collapsed souffle. Meanwhile, Brett Favre doesn't think he'll play today in Detroit. "I doubt it, but it does buy a little time. This is unbelievable!'' he said in a text message to USA Today, which is not the first time we've seen his hedging exposed in a text message to a reporter.
• Florida Today reports that Urban Meyer did indeed step down over "cardiovascular risk factors." Pat Forde will have to adjust his hierarchy of Urban Meyer's needs accordingly.