With news that Ben Roethlisberger is engaged, no one is more excited about the fact than the New Castle (PA) News. Join us on a Choose-Your-Own-Adventure of blindly navigating a small-town paper trumpeting their biggest scoop ever.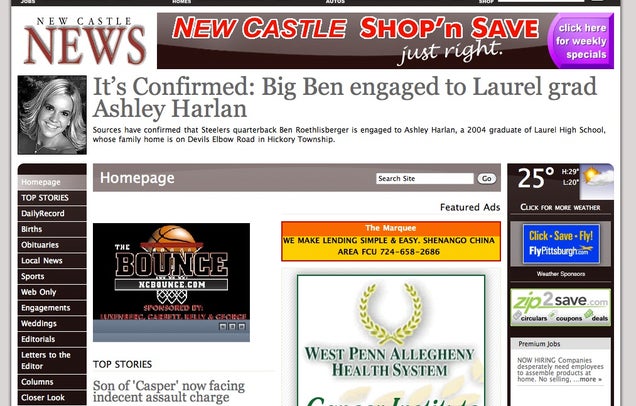 S
On their homepage, the news appears as a flashing banner. Yes, flashing. It's like a Geocities page.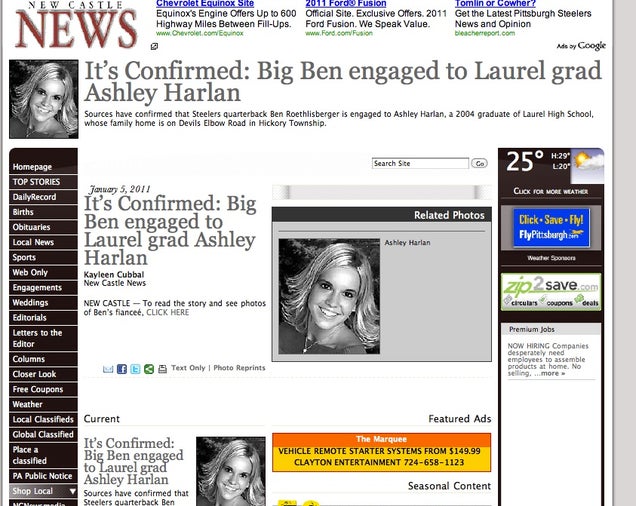 S
Click on it and it takes you to this splash page, with not one, not two but three iterations of the same story. Don't click on any of the headlines, though. It'll just take you back to this same page. You've got to click the small text that actually says "click here."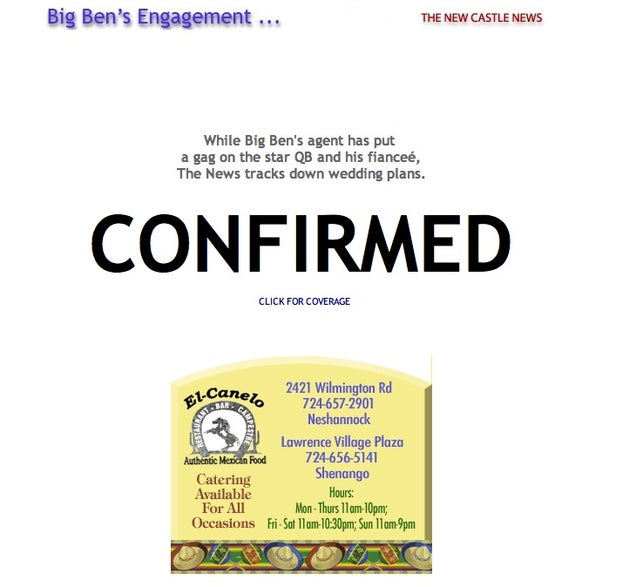 S
Drudge Report? Or special section of the site hastily thrown together just for this occasion?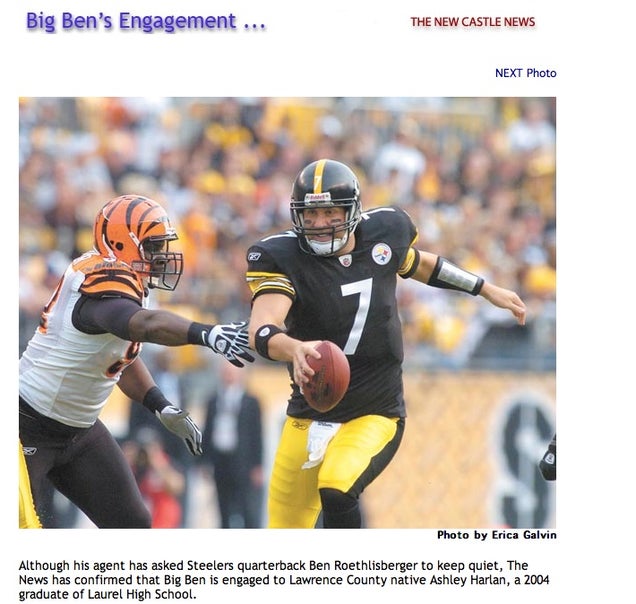 S
Yes, a slideshow.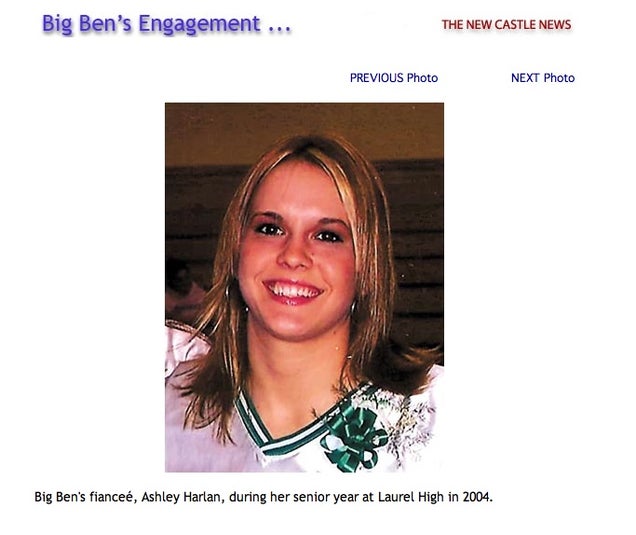 S
More slideshow. Bear with us.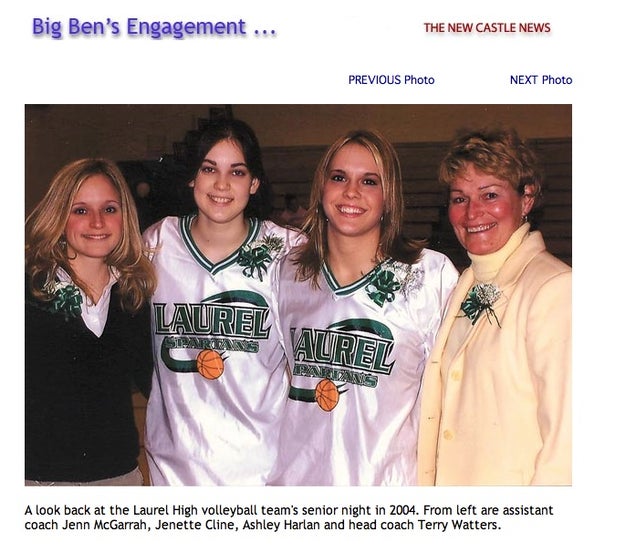 S
Slideshow.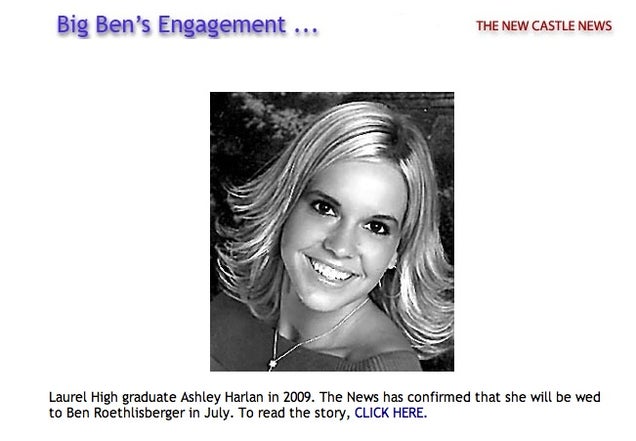 S
Okay, this looks promising.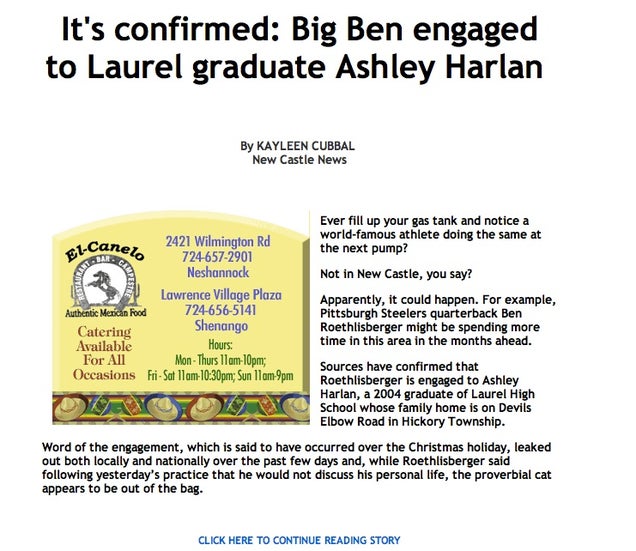 S
Finally, a story. Or at least part of it.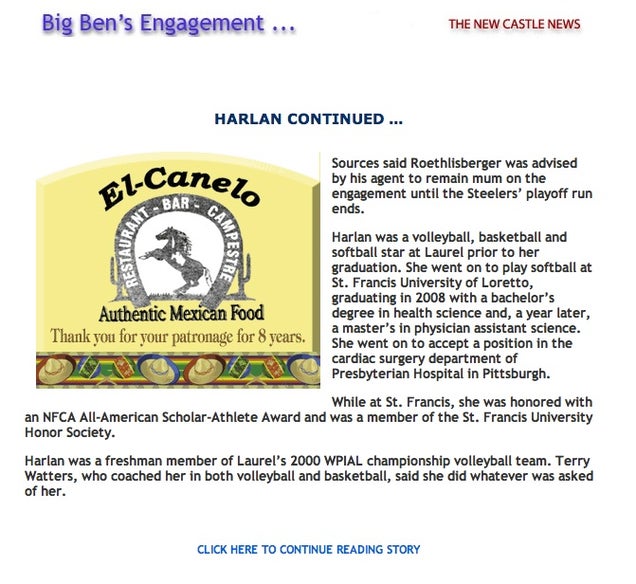 S
Is anyone else hungry for authentic Mexican food?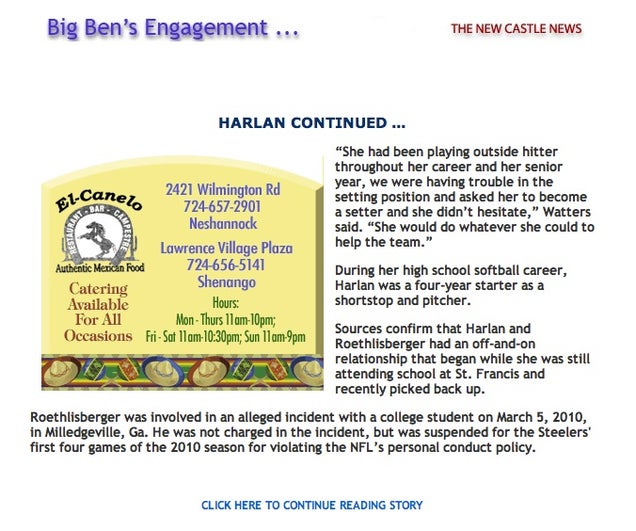 S
El-Canelo really got their money's worth.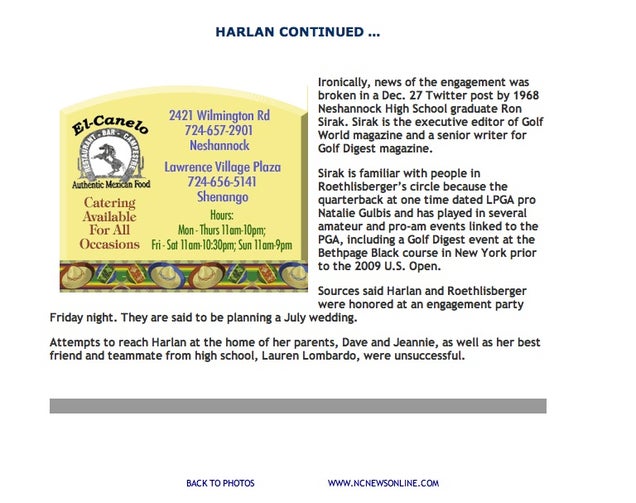 S
If you've made it this far, congrats. You've learned an awful lot about the future Mrs. Roethlisberger. Use this knowledge wisely.