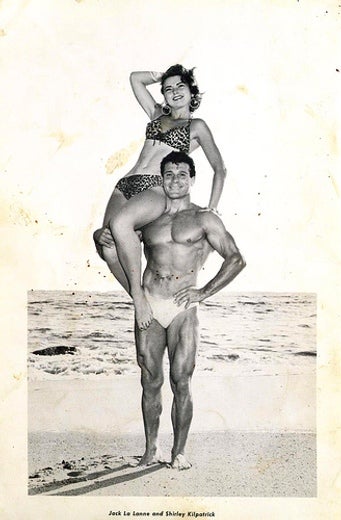 Occasionally, we'll select stories — old and new, sports and otherwise, relevant and merely sublime — that we urge you to read for one reason or another. Today: the late Jack LaLanne, fitness televangelist.
"Jack LaLanne Is Still an Animal," by Donald Katz (Outside, November 1995)
LaLanne died yesterday at 96. Fifteen years ago, Katz — whom you've met around these parts before — profiled the high priest of the fitness movement. By that point, the kid who was afraid to look at his penis "because that was a sin" had become an old man who used egg whites and push-ups to control the "bestial" urges to eat, drink, and screw.