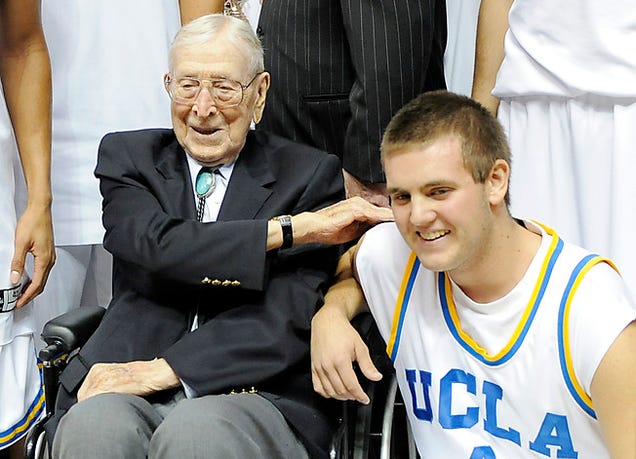 They just so happened to be the last points ever scored at old-school Pauley. Check 0:49 of the video up top. Looks somewhat fated, right?
His coach cried.
Afterward, Tyler Trapani said his family was probably worried about him because, for the first time ever, he was delaying their postgame dinner to do an interview. And when actually asked about the shot, he couldn't really answer.

"I'm still kind of baffled about what just happened," he said. "Usually, I don't even get into the games. I'm just honored to be part of the team."
UCLA and Pauley Pavilion get a heaven-sent ending - from John Wooden himself? [LA Times]