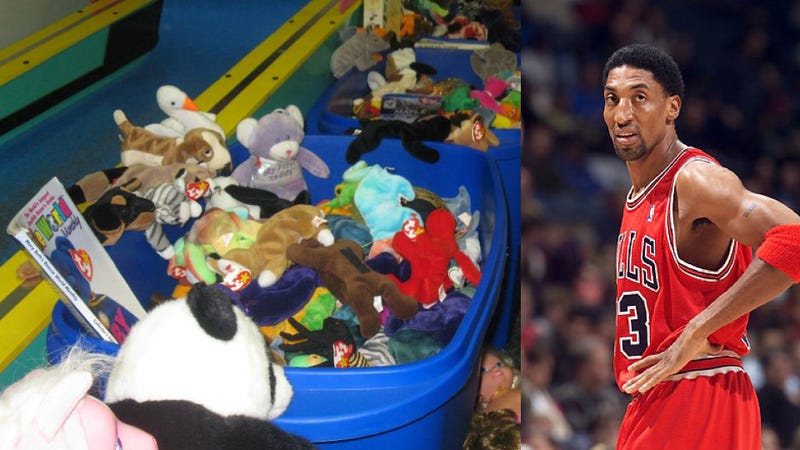 Pop your En Vogue tape in the Aiwa, kids, and head on over to Scottie Pippen's estate sale in Highland Park, where you can buy (seriously) some Rubbermaid receptacles full of literally priceless worthless keepsakes.
We notice within the clump "Iggy the Iguana" (I miss mine) plus a ton of other Beanies I'll pretend I can't name. And Pippen, always conscious of his investments' market value, evidently kept tabs on his Beanies' worth with some collectible guides. That's Jordan-style savvy.
Pippen sold this mansion, in Highland Park, Ill., recently—it was on the market in 2007—and is now trying to sell his mansion in Fort Lauderdale.
He may or may not be broke, just like he may or may not have hurt some little people.