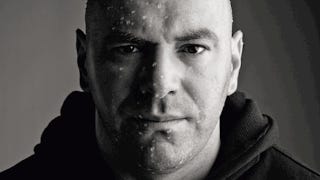 Oh god. Now we're going to have this idiotic debate again. Sports Business Daily today reported that the UFC has signed a seven or eight year deal to air as many as four events a year on the Fox network. The deal represents "a major push into the mainstream for the UFC."
Oh yeah? From the sound of it, the UFC is merely porting its weekly cable content—The Ultimate Fighter show and free Fight Night cards featuring non-marquee fighters—from Versus and Spike to Fox. If that's the case and, as also reported, the programming airs on the Fox-owned cable channels FX and Fuel, how is this a major push into the mainstream? Are FX and Fuel that different from Versus and Spike? I have no idea where to find any of them in my channel lineup.
That's not to say that FX and Fuel and Spike and Versus aren't mainstream. Hell, cable is about as mainstream as it gets. The Long Tail is mainstream. There are MMA organizations all over the country, gyms in every major city. The UFC sells out arenas wherever it goes. Granted, the sport has still not been sanctioned in New York, thanks largely to the efforts of one crusading moralist, but at this point, you'd be hard pressed to find an American male between the ages of 18 and 35 who doesn't know something about MMA.