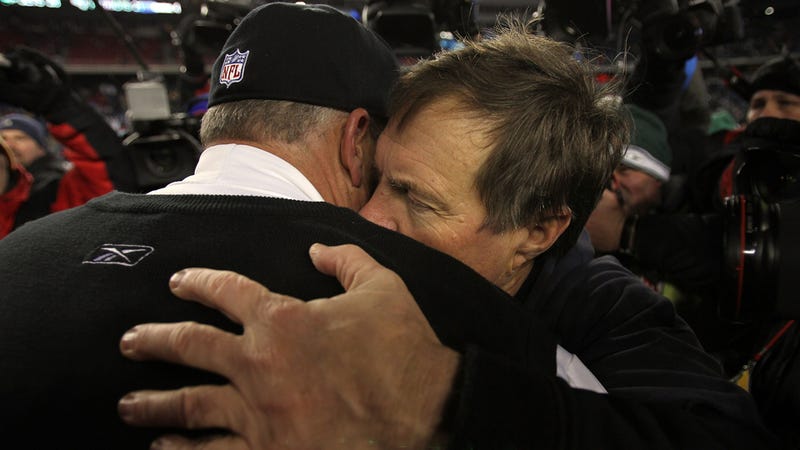 The Patriots have a thing for acquiring former Jets to play small roles on their team. (The Jets sometimes do the same thing.) We wonder why.
Perhaps it's gamesmanship dating back to New York hiring Bill Parcells in 1997, or New England stealing Bill Belichick from the Jets' head coaching job, in 2000, or New York promoting Eric Mangini in 2006. Or maybe there's some kind of strategy involved. The poached players would, after all, have familiarity with the rival's playbook.
It's all fairly mystifying, because they're not—to this outside observer, anyway—good players.
Last year, it was special teams linebacker Marques Murrell and running back Danny Woodhead, who bucked a trend and played well.