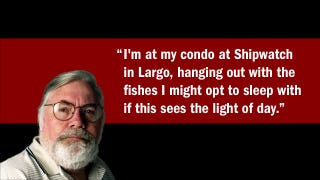 The first email arrived at 4:28 p.m. Monday. Subject line: "Hot button issue."
A.J.

Please give me a call soonest concerning a potentially explosive story. My cell is 856-xxx-xxxx.

Bill Conlin
That story was published on Tuesday—a lengthy investigation by the Philadelphia Inquirer into allegations that Conlin, a longtime sports columnist for the rival Philadelphia Daily News, had molested four children in the 1970s. Conlin stepped down before the story appeared online.