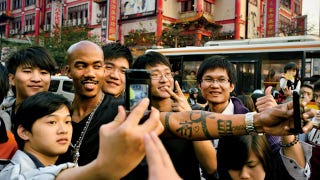 Max Linsky is the editor of Longform and SportsFeat.
OK, a quick word about top 10 lists: they're horseshit, of course. Totally arbitrary. Over at Longform we complied a dozen of them for our Best of 2011; in the process, we probably nixed 50 stories that were just as good as the ones that made the cut. Once you get beyond a certain quality level, it's a crapshoot.
The list below, however, is even more suspect than the typical top 10. I was asked to keep it Deadspin-free, despite the fact that this site published as much amazing longform work as anyone else in 2011. So, my apologies to Alan Siegel, Katie Baker, and Luke O'Brien—your stories all deserved to make this list or be cut from it for no good reason.