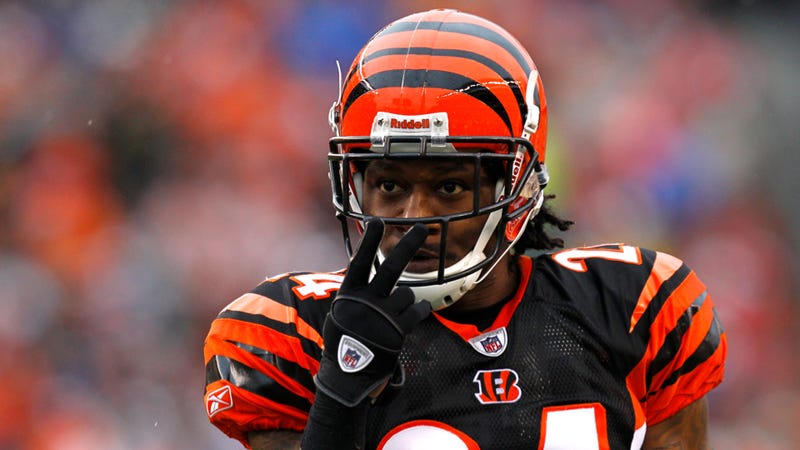 It's not like Pacman Jones is a real symbol of oppression in America. He's made several million dollars in his career to play cornerback in the NFL, and not all that well. (To wit.)
But this seems a little much:
Cincinnati Bengals cornerback Adam "Pacman" Jones has pleaded guilty to a misdemeanor charge of disorderly conduct in Ohio.

Jones entered the plea in Hamilton County Municipal Court just as his non-jury trial was scheduled to begin. A second misdemeanor charge of resisting arrest was dismissed in a plea agreement with prosecutors.

Judge Brad Greenberg ordered Jones to serve a year of probation, complete 50 hours of community service and pay a $250 fine plus court costs. Jones could have received a maximum jail sentence of 30 days.
OK, Pacman was obstreperous and and drunk. (And we got a great mug shot out of it.) A year of probation seems like a lot for obstreperous and drunk. It seems like the judges just have fun with this shit.