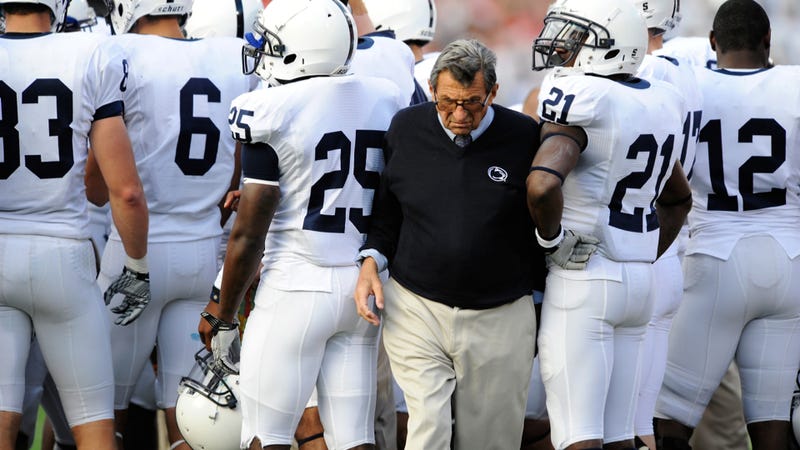 Twitter has been abuzz in the last few hours with plenty of rumors about Joe Paterno's deteriorating condition, but Michael Sisak of the Wilkes-Barre (Pa.) Citizens' Voice, citing a source, says Paterno is "near death":
On Saturday afternoon, Paterno's wife, Sue, called close friends of the former coach to the State College hospital where Paterno has been undergoing treatment since Jan. 13 for complications from his fight against cancer.

Paterno, 85, wanted to say a final goodbye, Sue said, according to the source.

Those close friends included his longtime secretary. Members of Paterno's extended family were also summoned to the hospital.
The blog Onward State has also reported that Paterno was taken off a respirator this morning. We will update accordingly.
UPDATE: (6:41 p.m. EST): The AP is reporting that Paterno's "family says doctors have 'characterized his status as serious.'" [Twitter]
Source: Paterno in grave condition [Citizens' Voice]