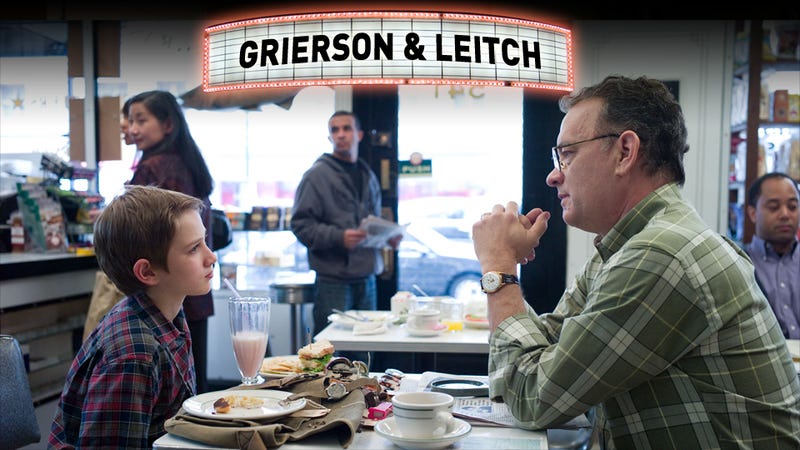 Tim Grierson and Will Leitch will be writing regularly on Gawker and Deadspin about movies, starting this week. We begin with defending the indefensible: praising the Oscar-nominated movie everyone seems to hate. Today, why you're wrong for hating Extremely Loud & Incredibly Close. Follow Grierson & Leitch on Twitter for more business.
Extremely Loud & Incredibly Close is a movie that's almost too easy to despise—not that that's stopped a lot of people from happily despising the hell out of it. An adaptation of Jonathan Safran Foer's 2005 novel, Extremely Loud practically announces itself as shameless Oscar-bait: It tackles an Important Subject (9/11); it stars previous Oscar winners (Tom Hanks and Sandra Bullock); and there are lots of tears and hugging and lessons learned. If all that wasn't enough, it's directed by Stephen Daldry, the man behind Billy Elliot, The Hours, and The Reader. The guy doesn't make movies; he makes "prestige pictures" that mostly cater to older Oscar voters who apparently can't get enough drippy mawkishness.
If a film like that isn't done perfectly, critics will crucify it. And crucify it they have, complaining about its emotional manipulation and insufferable main character, a precocious 9-year-old boy who may or may not have Asperger's. The movie's not divisive; it's a pariah. You can find people who will defend The Artist or The Help, but if you like Extremely Loud, well, there's something wrong with you.