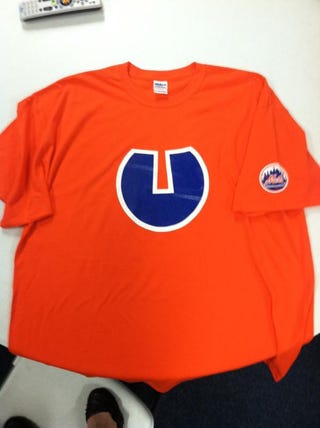 Every morning, the fine folks at Sports Radio Interviews sift through the a.m. drive-time chatter to bring you the best interviews with coaches, players, and personalities across the sports landscape. Today: Wright remembers that you can't be an underdog without having zero expectations.
David Wright joined WFAN in New York with Mike Francesa to discuss his reaction to the Mets underdog tee-shirts, the New York Mets not being underdogs this season, his expectations for this season, playing a different role on this Mets team and his reaction to the payroll declining while seeing Carlos Beltran and Jose Reyes depart the team.
Did you have a problem with these new underdog Mets tee-shirts?
"If you look at the headlines and then read the quotes they don't match. It's something that I've never played that underdog role. I've never been one to really go out there and say the prototypical you know us versus the world type of thing. I think that maybe from the outside the expectations are low, but my point was that what I want to get across to my teammates is that we shouldn't go into the season with low expectations and looking to necessarily surprise people. We should just prepare in spring training like we normally do and go into the season and expect to win baseball games. I think that got blown up a little."