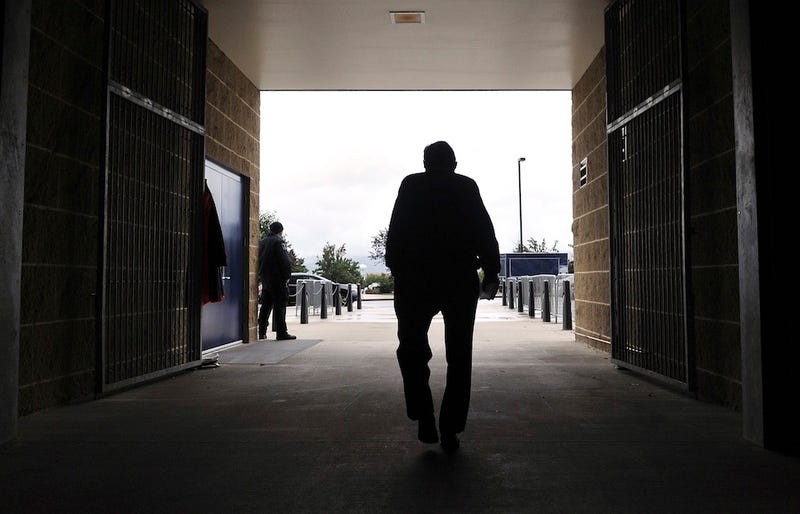 Penn State's Board of Trustees posted a statement on the university's website this morning, explaining why it chose to fire coach Joe Paterno and university president Graham Spanier. The trustees already explained this in a New York Times interview in January. But with so many Penn Staters still focused on spit-shining Paterno's legacy in the shadow of the Jerry Sandusky case, the board decided to do it again.
Today's statement, in slightly less than 1,200 words, provides even fewer details than the Times story did. The board justifies Paterno's firing merely in terms of what was in the grand jury presentment that was released Nov. 5, 2011:
The report stated that a Penn State graduate assistant had gone to Coach Paterno's home on Saturday morning, March 2, 2002. The report quoted Coach Paterno as testifying to the Grand Jury that the graduate assistant told him that he had seen Jerry Sandusky, the coach's former assistant coach up to 1999, "in the Lasch Building showers fondling or doing something of a sexual nature to a young boy."

While Coach Paterno did his legal duty by reporting that information the next day, Sunday, March 3, to his immediate superior, the then Penn State Athletic Director Tim Curley, the Board reasonably inferred that he did not call police. We determined that his decision to do his minimum legal duty and not to do more to follow up constituted a failure of leadership by Coach Paterno.
In that January Times story, though, the board had also said it didn't appreciate the way in which Paterno had questioned its authority in the days after the scandal broke, presumably when he issued his own statement telling the board not to concern itself with his job status. Today's university statement makes no mention of that dispute.