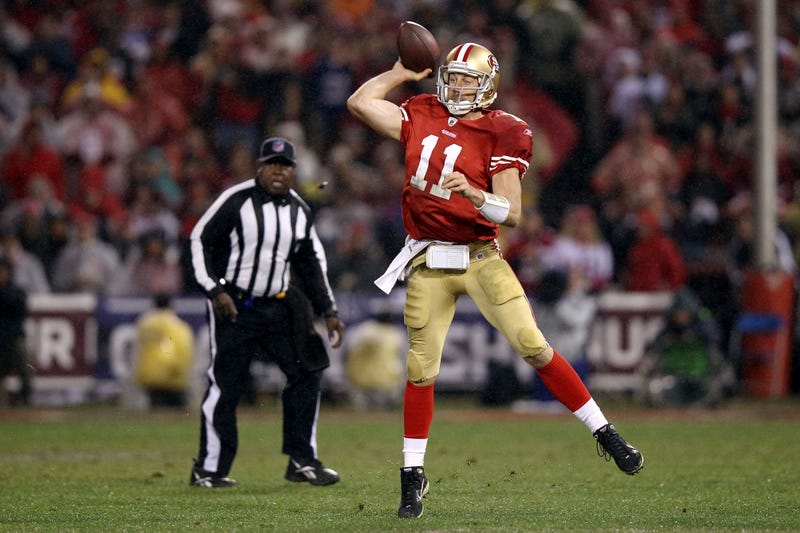 The Miami Dolphins do not have a quarterback, and now there are no good quarterbacks left.
Today the 49ers agreed to a three-year deal with Alex Smith and his bruised ego, and the Jets traded a basket of poop for Tim Tebow, and the most competent signal callers still available might be Greg McElroy and Jeff George. Barring that, the Dolphins must look to the draft, or wait on the big Matt Moore/David Garrard position battle.
There's never going to be more than seven or eight very-good-to-great quarterbacks in the NFL at any one time. But there are usually 32 competent QBs, or at least enough for every team to not be a total laughing stock. With two blue chippers in Andrew Luck and Robert Griffin III entering the league, you had to figure every team would find something. But some funny things happened. Some teams already set at the position acquired perfectly passable passers as backups, like Tebow in New York, Kyle Orton in Dallas, and Jason Campbell in Chicago. The teams that were looking to hit a home run with Peyton Manning settled for what they had—Alex Smith, Kevin Kolb, Jake Locker. But you can afford to settle when you've already got something. The Dolphins put all their chips on Peyton Manning, and crapped out.