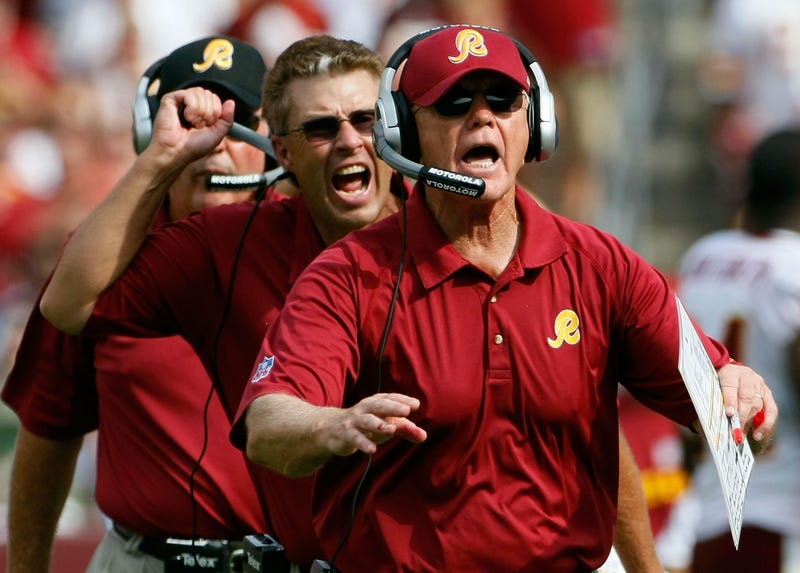 The NFL will tell you repeatedly that it's the cover-up, not the crime. That the harshness of the Saints' punishment is due to the lies and obstruction from the higher-ups, even moreso than the actual bounty program. They'll tell you this because they don't want to have to go around investigating and handing out death penalties to every team Gregg Williams has ever coached.
We know Williams ran bounty programs in Washington and Buffalo. But we want names and specific instances, damn it! CBS DC came through with two former players, anonymous, who confirmed two games where Williams literally put a stack of money on the table and said it was for knocking an opposing star out the game.
In the January 2005 playoffs, it was Seattle's Shaun Alexander being targeted, and LaVar Arrington did injure Alexander, but on a clean hit. In the opening game of next season, a Minnesota quarterback was in the crosshairs.
"Gregg came in and dropped $15,000 on the (table) and said, 'Brad Johnson doesn't finish this game. This is Wednesday and the money will go up later in the week. It could double or triple by the end of the week,' "one of the players recalled. "A couple of guys kinda got excited. (Defensive line coach) Greg Blache said, 'If you get fined, it will be taken care of.'"
"Bring me the head of Brad Johnson" is one of the more amusing sentiments the human race can express, but it was not random. Johnson was singled out because Williams knew he and owner Dan Snyder had it in for each other. (Johnson was a Pro Bowl quarterback in Washington, before leaving in free agency under some acrimonious circumstances.) But the Skins defense couldn't or didn't rough Johnson up, sacking him once—though Sean Taylor did pick up an unnecessary roughness call on a late hit. Last month another former Redskin, Phillip Daniels, had named Taylor as a big profiteer from bounty pools.