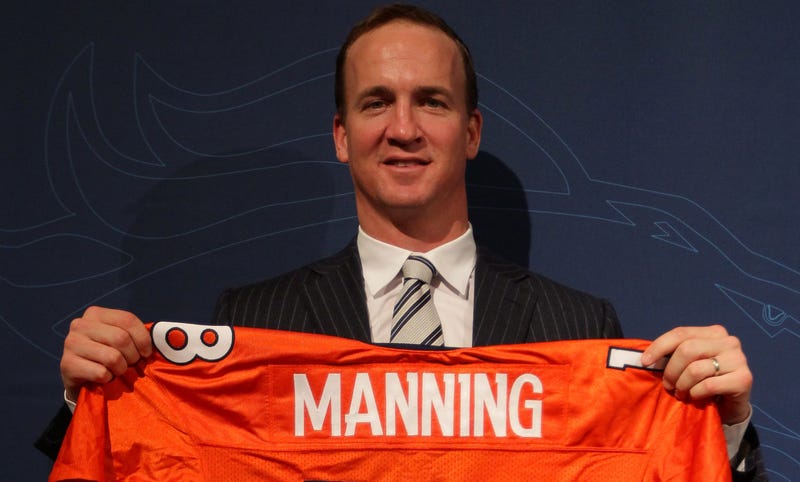 It came down to Arizona, Tennessee and Denver. Those three teams, sans Miami, that everyone expected to be on Peyton Manning's radar were the three finalists in Manning's search for a new team. Manning wanted a chance to win, but more than that, he wanted to go where he would have friends. Ken Whisenhunt, the old golfing buddy. Mike Munchak, Archie Manning's old teammate. But in the end the Broncos were able to trot out their unmatchable weapon: John Elway.
In this week's Sports Ilustrated, Peter King has the tick-tock of Manning's brief but busy free agency, and though neither side will say it, it sounds for all the world like Manning had Denver on his mind from the beginning. It was the first team he spoke to, and each succeeding visit was just a chance for other teams to wow him. Sufficient wowwing never came.
The 49ers tried, flying in to Raleigh and donning disguises to watch a Manning workout—Manning had already expressed irritation with the amount of coverage his trek had received, specifically the coptercam greeting him in Florida.