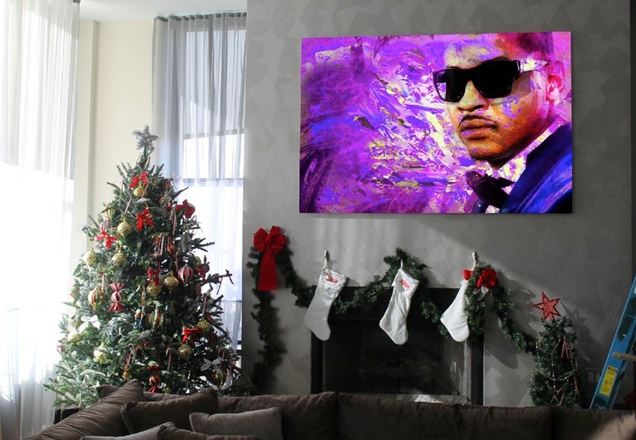 S
Because New York loves Carmelo again, the Post thought it time to sit down with wife La La and ask her about their Midtown apartment. (Sample answer: "Of course, many of Carmelo's teammates from the Knicks have been over, and my friends Kelly Rowland and Serena Williams have dropped in.")
But hold on, what's that above the fireplace?
Have you recently purchased any artwork? What is your favorite piece?
This past Christmas, we purchased a huge, modern picture of my husband from the artist Paul Gerben, whose studio is located in SoHo. It was great to be directly in touch with the artist himself, which enabled us to create this fantastic, very large and abstract piece that we love.
It's not "abstract"; it's Carmelo Anthony in a tux. Possibly with a centaur body just off-canvas. The Anthonys also appear to have commissioned a painting of their young son Kiyan wearing his Captain America pajamas, though no word on where in the house it's hung. Probably stuck in storage until he's old enough to be a narcissist.
[NY Post]