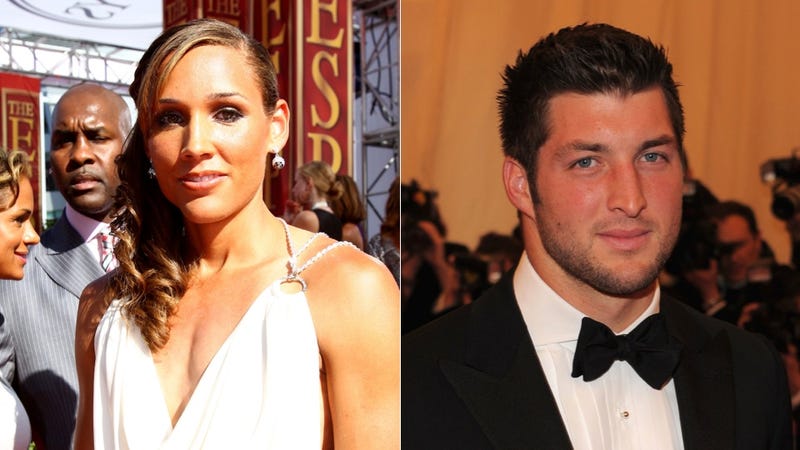 Animate Michelangelos Tim Tebow, the Jets' backup, and Lolo Jones, the Team USA hurdler, have a lot in common. Well, maybe not. They're both pretty, muscular virgins. I think that's it.
Lolo's been in the news lately for her virginity and her Liz-Lemonesque struggles to find a boyfriend, and so the New York Jets, that wisecracking, camera-ready bunch, capitalized:
For the track/Lolo Jones junkies: When Tebow entered locker room today, several Jets players started chanting, "Lolo! Lolo!"

— Kevin Armstrong (@KevinGArmstrong) May 24, 2012

And it's not even June yet! New York Tebow's gonna be a lot of fun.