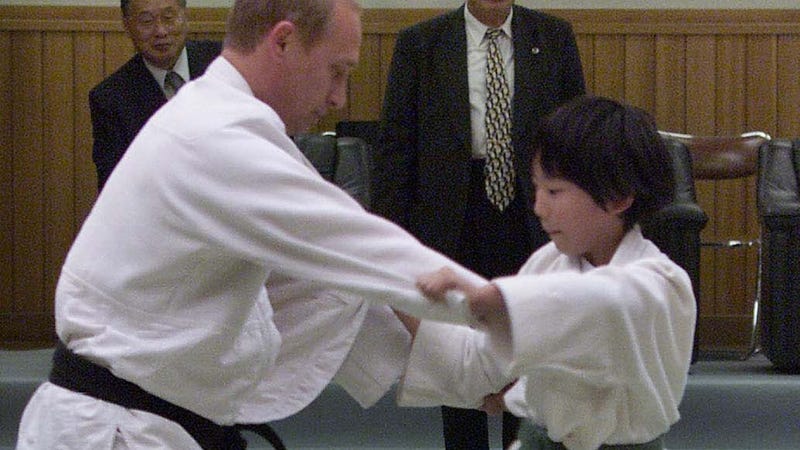 On the day of the Olympic Parade of Nations, let's consider the relationship between sports and national character. Every year, a few organizations release a list of the countries they think are the freest in the world, and in so doing make clear their own biases. The free-market wonks at the Heritage Foundation don't care that in Singapore it's illegal for two men to kiss each other, or for those same two men to merely each chew a piece of gum. They only care that the Malay city-state's business policies are the stuff of Mike Bloomberg's wet dreams (when the mayor isn't messing his sheets thinking about Singapore's expansive nanny state, that is). The same goes for Reporters Without Borders, whose list is unsurprisingly preoccupied with the ability of journalists to do their jobs without fear of decapitation. (Looking at you, Mexico.)
So here's the Deadspin World Freedom Sports Index. Like the more ponderous freedom indices, this one is based on a narrow underlying concept: The countries that enjoy the most liberty are the ones that don't have to pretend that their leaders are good at sports.
Freest of the Free
United States of America
With apologies to the Glenn Greenwalds of the world, there is no freer country on the planet than our own. And the proof lies in the continued existence of this 48-second video.
Were this a totalitarian state, footage of onlookers laughing at the president while he missed four straight from behind the arc would be immediately wiped from every server in the country. All witnesses would be summarily executed while still on the court. And the lone survivor's memoir, One for Five: The Unmasking of a Leader, would be passed around, samizdat-style, by dissidents.
Of course, only a few short years after this footage was shot Obama unilaterally decided to kill an American-born man without due process. So, yeah, we're sticking to sports here.
Great Britain
When Prime Minister David Cameron ran a mile-long race for charity back in March, not only was it not rigged so that he could win, the isle's newspapers were merciless in their description of his performance. Cameron, one wrote the next day, "tore away from the rest of the field like an Olympic sprinter, leaving his wife, daughter and son trailing in his wake" before being "overtaken by more sensibly paced runners" and "wheezing across the finish line" after logging an 11-minute mile.
Meanwhile, roughly half of London Mayor Boris Johnson's appeal seems to come from his ability to impersonate a well-dressed albino caveman while wielding a tennis racket or bocce ball. And the whole country can't seem to get enough of the video showing Johnson stumble and accidentally gore a German competitor during a charity soccer match.
You still have shitty libel laws, Britannia, but let no one ever accuse you of not having a laugh at your leaders' expense.
Monaco
The sovereign city-state makes the list because its prince (Albert, tee-hee) is a five-time Olympic bobsledder. Therefore, its people, all of whom I assume are both sexy and currently seated at a baccarat table, don't have to overestimate his abilities.
Kinda, Sorta Free, Provided You Know the Right People
Bolivia
Two people were ejected from this match. One was the guy kneed in the balls by Bolivian president Evo Morales. Morales was not the other one.
Russia
In fairness to the goalie who allowed Putin's game-winning top-shelfer, he was probably a little distracted by the idea that making the save would have almost certainly meant a lifetime of labor in Siberian ice-prison.